I've bought two very expensive Apple products in 2021. A $2,000 iPad Pro 13" with the keyboard + trackpad and a $4700 MacBook Pro 16" with M1 Max. They're wonderful computing devices. Seriously, it's remarkable how good they are and they make me feel like I'm living in the future! Extraordinary and Magical certainly come to mind.
The issue is Mini-LED. This isn't Apple's fault but I don't think this technology is ready for primetime. 
13" iPad Pro (2021, M1):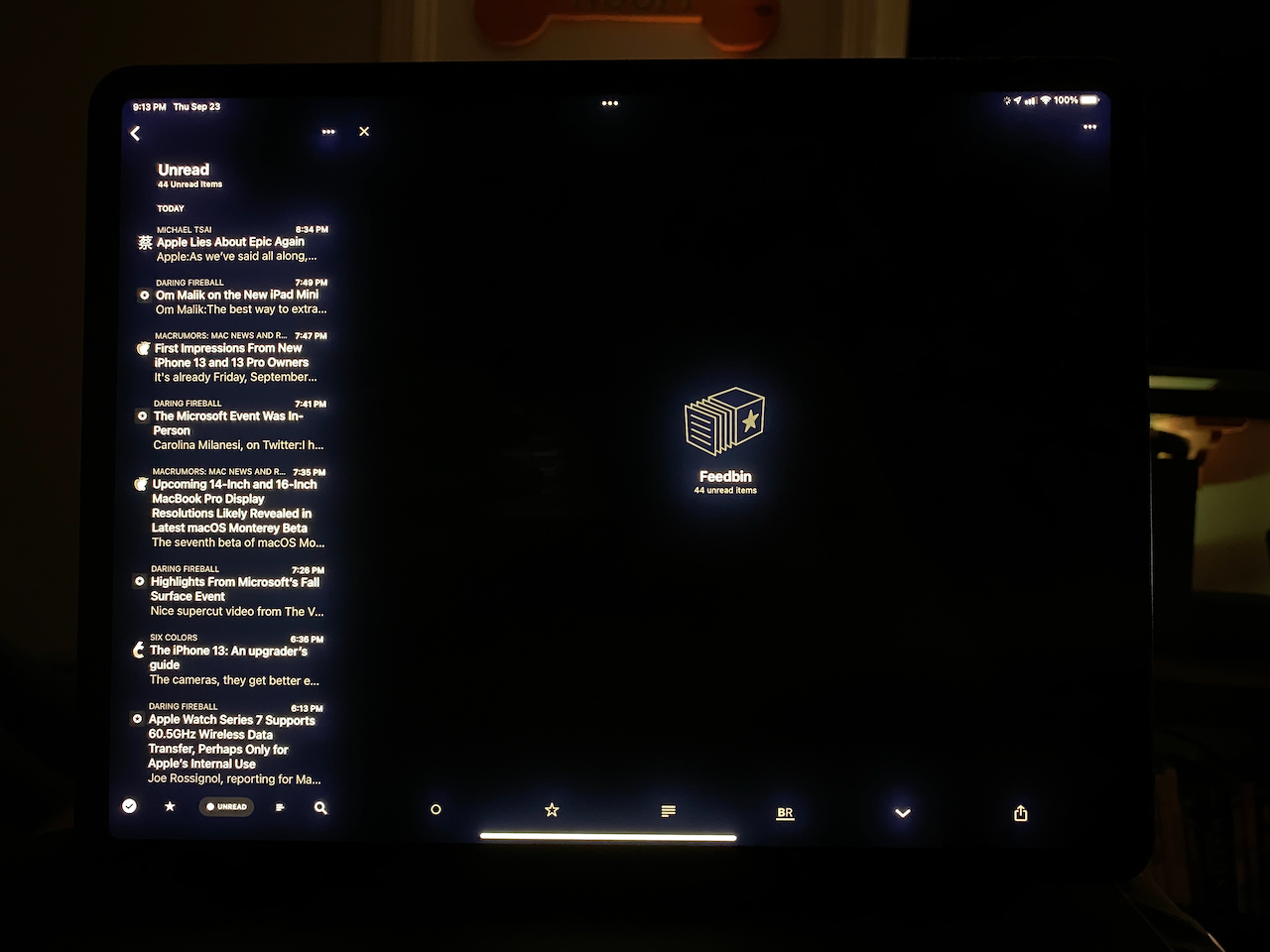 16" MacBook Pro (2021, M1Max):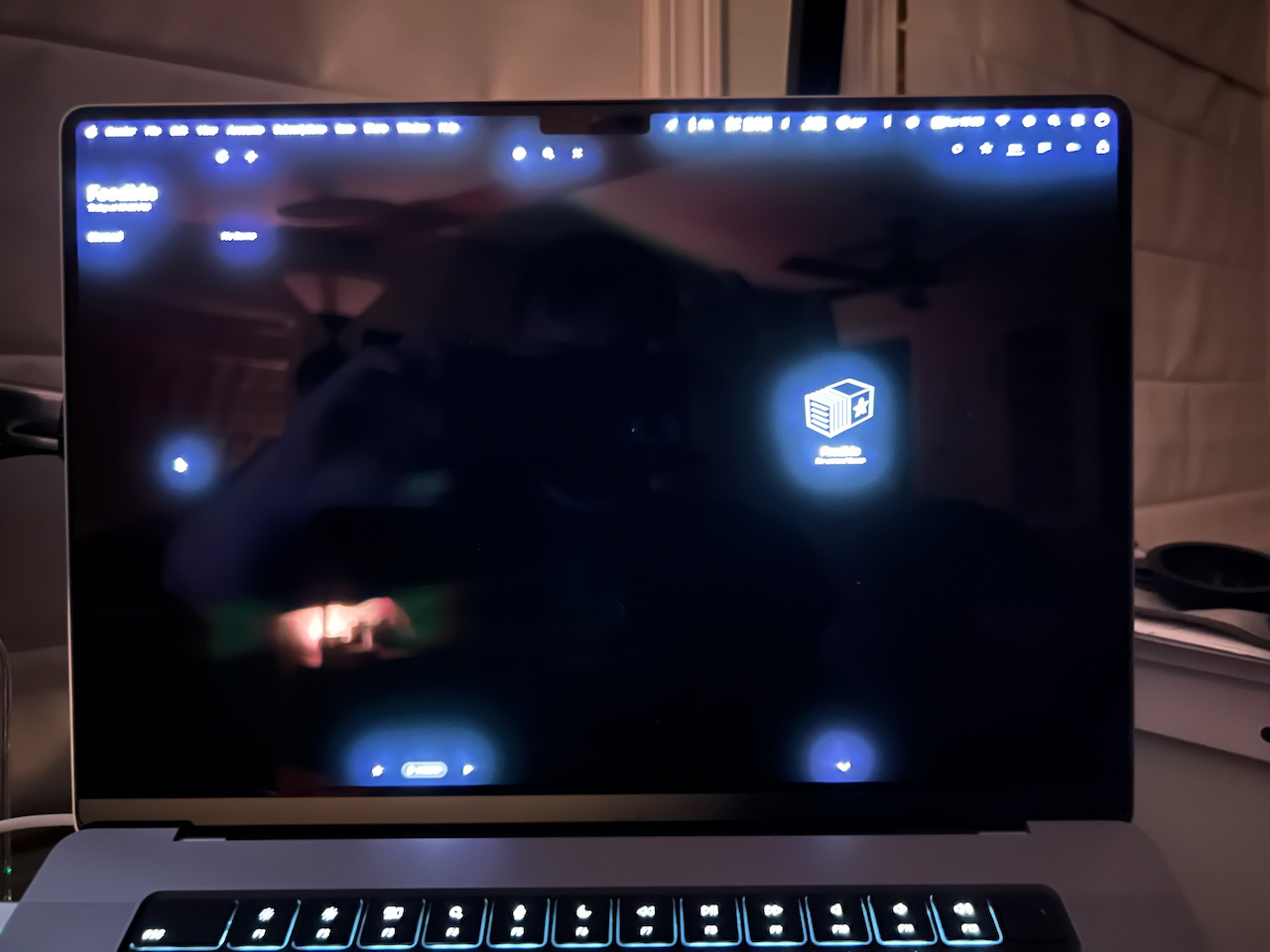 I know you see it. yes, that's the failure of Mini LED and it's called "blooming"
Unlike traditional displays, which control individual pixels, displays with dimming zones control separate zones rather than individual pixels. If one dimming zone is lit up, artifacts from it may be noticeable in neighboring zones with a black background, leading to "blooming," as shown below on the 12.9-inch ‌iPad Pro‌.


Blooming is typically only noticeable when viewing black content or text and when viewed from the side. Apple has in the past addressed the phenomenon by saying the ‌‌iPad Pro‌‌'s display is designed to minimize its visibility. Given that the new MacBook Pros announced last week include the same mini-LED technology, some have been concerned about whether the new MacBooks will face the same issue.
I knew this was an issue going into both my iPad Pro and MacBook Pro purchases but in that same MacRumors article, it was mentioned that the blooming has been mostly fixed in these MacBook Pros. I can say it has not. More technically speaking, "16-inch offers 10,216 miniLEDs across 2,554 local dimming zones." and the iPad Pro 13″ has, "10,000 mini LED grouped into four so 2,500 local dimming zones." so the two are very close so I can't see how anyone would think the issue would just go away. 
Everyone knows Mini LED has this issue. Products from all companies have blooming complaints online but I think my issue here is that Apple went all-in on this technology from the $1300 iPad Pro up to the $4900 Pro Display XDR. MiniLED is something Apple is heavily invested in despite these short comings. How I fix it is to turn off 'true black on apps like Reeder or various writing apps like ByWord. With true-black turned off, the issue is better. I can also turn on a light in my room and turn down the display which helps. I've always ran all of my displays (yes even the iPad and MacBook Pro) at peak brightness. My 32″ Dell Display is also at peak brightness….it's just how I roll. 
I'm going to put up with this on the new MacBook Pro like I have with the iPad Pro but I wish it wasn't an issue. I don't dare go down the rabbit hole to determine if there's a technology out there that doesn't have this issue but I can say my LED backlight LCD display from Dell doesn't have this problem. It's blacks and colors aren't as good as the new MiniLED displays from Apple but I know for sure that I'm not going to give Dell $3,700 for their new 32″ MiniLED display any time soon because it's clear this technology is either in desperate need of a fix or for something better to come along. My iPhones 11-13 have had OLED displays and, at peak brightness, I have never seen blooming. Same with the LCD display in my iPad Pro 2018 model. 
I can cope but I think if something better comes along, it's enough to convince me to upgrade sooner than the 5 years I planned on keeping these machines.